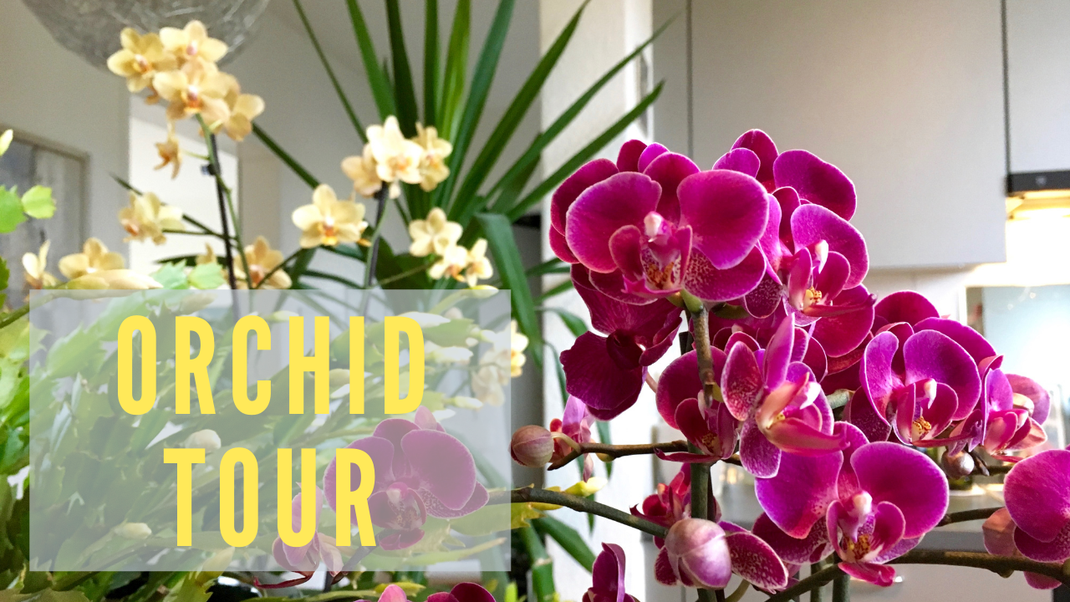 Hi
I'm Veronica 🙋🏻
 A vivid human being.
And a devoted Inner Explorer & Artist.
And founder of the online self-development school
E-SCHOOL - The Journey to your Inner Self.
And I love houseplants.
And I love-love orchids.
This human life experience thing is a tough thing.
This physical realm - once thought as Heaven on Earth - has become a heavy, dense realm.
Living a nourished, aligned, sane life is work.
Yet it should be the opposite.
Life should be fun.
And beautiful.
And gorgeous.
And joyful.
And easy.
And yet, societies have created life structures
that are unhealthy, and life-unfriendly.
So taking care of ourselves on a deep and nourishing way is not a "nice-to-have".
It's a must.
If you want flourish.
If you want to grow.
If you want to not only be who you really are,
but also expand in who you are called to be.
Houseplants are a blessing.
Orchids, beauty and elegance in our immediate proximity.
A reminder that there is more to this world than what we are taught.
A reminder that there is indeed still Heaven on Earth.
Having houseplants around has so, sooooo many benefits that I dare to state
that if every one would have his/her own little indoor/outdoor garden
we would have at least 80% less conflicts and illnesses in the world.
And for me, orchids have a special place in my heart.
Seeing how they evolve.
Experiencing their growth.
Enjoying their expansion journey.
The excitement when a new pedicel appears.
The joy when the orchid blooms.
Plants give us a very direct connection to the Source of All - Life.
With plants we see, experience Life directly.
Yes, I love houseplants and I truly, truly love-love orchids.
I've had orchids for the past 20 years and the joy they bring into my life is unmeasurable.
Phalaenopsis are my grande love, and oh boy, when they bloom is just Heaven on Earth.
So in today's Blog Post I'll take you on a little
visual tour to some of my blooming orchids.
The autumn and winter months are - regarding my orchid collection - always the best time of the year
here in my home as many, many of my orchids are blooming. And so in this video I will share with you
the best of my blooming orchids of September til November 2019 ✨🌺😍
I hopefully can inspire you to also start surrounding yourself with orchids and plants at your home.
Enjoy the video and the beauty
of orchids that decided to bloom
🌺
↓

 LET ME KNOW IN THE COMMENTS 
↓

 🤔

✨ Which orchid did you like the most?

✨ Was perhaps one that you disliked?

 

✨ Do you have houseplants?

Which ones?

 

✨ Do you have orchids?

 Which ones?

 

 

In the meantime, take good care

Veronica 

✨🤗❤️✨

 

This Blog Post was last updated on Friday, 12.11.2021.

 
---