Welcome to the «Exploring The Inner World» series! With this blog post we officially start with this new series, which is meant to give you tools to explore your own Inner World - when, where and in the way that suits you the best. For free.
Cause, our Inner World is where everything starts and ends. Our Inner Landscapes maps who we are, who we have been and who we will become.  Our Inner World is from where we shape our reality.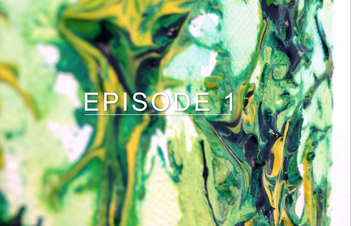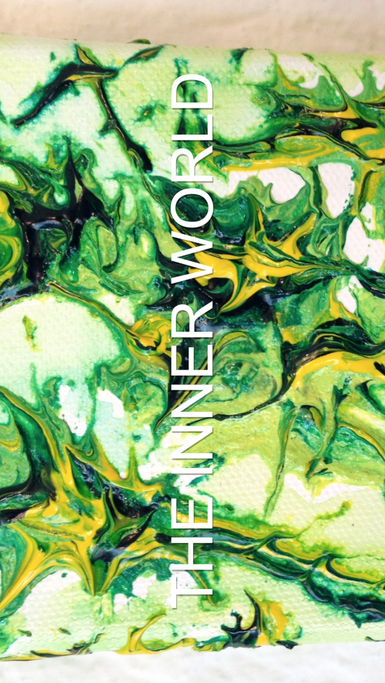 I consider having access to our own Inner World an a.b.s.o.l.u.t.e. essential for every human being.
There is no real existence without having access to our own Inner World.
There is no real abundance without having access to our own Inner Landscapes. 
There is no real freedom without having access to our own Inner World.
And that's why I created this series:
1. Because all that we can ever experience happens within us.
2. Because only within us we find everything we are looking for.
3. Because only within us we are at home. 
4. Because only within us there is absolut freedom.
So, let's get started.
Psst: More about the Inner World here 😘
But first, let me tell you, how happy I am that you found this blog post 🤗 🎉🙋🏻 Cause this means, that somehow, in someway you are now ready to explore who you are and research your Inner Landscape. And that you have chosen courage over fear - YEEEESS!!! 🤗💪🏻🎉
Well, let me tell you, that you have come to a good place for that.
I have been researching and traveling the Inner World my entire existence and now as an adult I have created a method to make the Inner World with its landscapes visible. I use art to connect to higher levels of consciousness and to paint and translate Inner World into a visible, tangible form. Colors, paint, canvas, writing, music, dancing - and nowadays creating videos - are the tools I use 💪🏻
Cause if the only way to shape life is to go within, I might as well have fun while doing it, right?
So painting, writing, dancing, creating videos and taking care of now almost 200 orchids and plants it is 😬💪🏻🎨😊✍🏻👣🎥💻🌱🌺💦

Therefore: Let's explore and research our Inner World and (re)shape our lives together - and have fun while doing it 🤗💪🏻🎉
And in order to do that properly, here some information and recommendations for this free «Exploring the Inner World » series 👇🏻 
How the «Exploring the Inner World»
series is structured:
1. The new episodes are released as a Blog Post here on my homepage.
2. The Blog Post is a mix of chunks of knowledge, colorful inspiration and artful wisdom.
3. Every new episode has a title - representing the topic of the episode.
4. Every new episode has a video - a unique creation of colorful painting(s) and music to help you dive into the topic.
5. Every new episode has a written translation of the video - giving you an even deeper insight into the topic.
6. Every new episode has exercise questions - to help you to explore even more your own Inner World, and sharpen your awareness.
How to work with
the «Exploring the Inner World» series:
1. Block at least 30 min. 🌴
2. Watch the video 💻
The the bigger screen the better. And I recommend to watch the video with headphones - or turn the volume up of your music boxes. The art, the colors and the layers of colors as well as the music are an essential part of the exercise and help to open those doors into your Inner World.
3. Watch the video as many times as it feels right for you 💻💻💻
4. Do the exercise questions listed down below the video here on the Blog Post (they vary from video to video) and share your answers, your observations, your thoughts in the comment section 🤔✍🏻💻🙋🏻💖👇🏻
I M P O R T A N T :
Share your insights here. Your thoughts, your questions, your observations are of outmost importance and value. Going within requires courage - celebrate yourself and your decision to actually exploring your Inner World by showing your insights here in the comment section. In addition: Your insights might help another soul 🤗✨🙋🏻💖
Now, let's REALLY get started.
Enjoy the video - and DAAANCE! 👇🏻😘✨🤗
The Written Translation of the Video:
✨ «WOMAN, where have you been? Dare to go within! Explore yourself! And by God, DANCE!
Have you forgotten the essence of who you are? The skies are awaiting your movements.
Your gracefulness is like water for this world. Your beauty, only when expressed can bloom.
WOMAN, where have you been? DANCE for God's sake - DANCE!
And let your power explode within the Universe.
Move through the veil of illusion that is this world.
WOMAN, have you forgotten WHO YOU ARE?
Remember, and be.»✨
Written by Veronica Trombini January 31, 2020.
Paintings born Autumn 2014.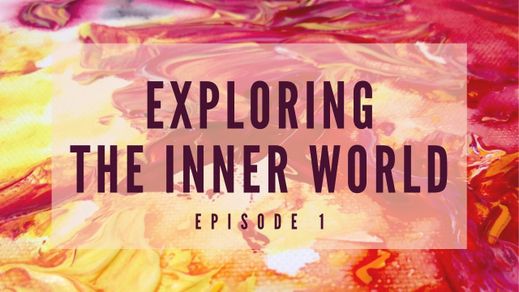 QUESTIONS FOR YOU -
let me know your thoughts in the comments
🔥 Which PAINTING CALLED YOU the most? 
🎨 Which COLORS DID YOU LOVE - and which did you dislike?
🤓 What INSIGHTS CAME THROUGH while/after watching?
✍🏻 Get your FREE PRINTABLE WORKSHEET ↓↓↓
Voilà 😊
If you enjoyed this new series about Exploring the Inner World and would love an even deeper dive into your Inner World, you might be interested in cruising through the Free Content Library of my E-School - School of Emotions.
In the Free Content Library you find a selection of various different paintings which all come
with a video

a written translation of the painting

some exercise questions and

a free printable worksheet for your Personal Inner Exploration
- and all for free. It is my wish and vision that every single human being has access to her/his Inner World, knows how to navigate her/his Inner Landscapes, has a nourishing relationship with her-/himself and that she/he does live according to her/his Inner Spark. 
And so, one of my contributions to make this vision reality, is to offer the Free E-School Content Library.
Additional to the above mentioned content, I am also offering Digital Downloads of every featured painting. You can use them either for an even deeper Inner Exploration and/or as a printable home decor. You find the assortment of the available paintings here in my Shop. 
If you love this unique way of going within and exploring your Inner World and want to go deeper as the Free Content Library material offers, then my E-School is for you.
E-School is an ongoing 12 months online school for sensitive, emotional rich and creative souls who seek self-knowledge, self-awareness and self-realization and is an online school based on self-selection (like the Free Content Library), is non-intrusive and is in touch with the soul and the Inner World. E-School is designed in a worldwide one of a kind, color- and artful way with the purpose to help you to go within in a fun, beautiful, individual and playful way, so that you can explore, look at, learn and understand your Inner Landscapes✨🤗🎨🤓🔎🏞💖✨ 
So my dear, I am looking forward to connect with you in the comment section 🙋🏻.
In the meantime: 
Love & Blessings from Switzerland
Veronica
✨🤗❤️✨
↓ GET THE FREE PRINTABLE WORKSHEET ↓
PLEASE COPY + PASTE «PDF EPISODE 1» INTO MESSAGE-BOX 👇🏻