These are crazy times. Literally c.r.a.z.y. Madness is in the air. Respective the madness that was hidden behind the so called society-structures is flushed to the surface. And we are now somehow trying to move with that spilled out molasses.
And so, in retrospect, it makes absolutely sense, that in the past weeks (and still!) I felt like a potato in a pressure cooker.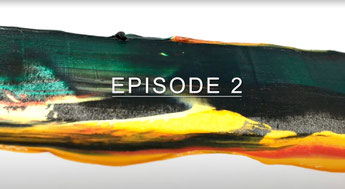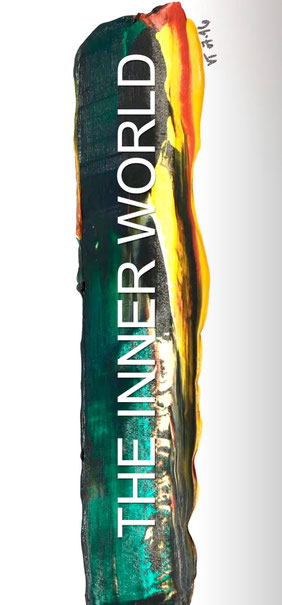 In the midst of the current tough molasses-energy the new episode for the «Exploring the Inner World» was in the cooking - and wanted to be served.
And, heck, it wasn't easy nor a pleasure. 
But thanks God, it's finally OUT.
Holy molly.
I mean, have you seen the title?! 😳😳😳
Well, it looks like we have some work to do 🙄
- yes, again.
I know.
Right now, it sucks.
A lot. Yak.
So. Let's have a look at the new episode.
The Written Translation of the Painting
✨ «Why, why, WHY?
Why do you keep choosing hell over and over again?
Why do you keep choosing inner death?
Why do you keep choosing darkness within you?
Why do you keep choosing that which is not bringing you well-being?
Why don't you choose life?
Why don't you choose to be alive?
Why don't you choose to feel?
Why?»✨
 Written by Veronica Trombini April 29, 2020.
Painting born July 2016.
 QUESTIONS FOR YOU - 
 let me know your thoughts in the comments
🔥 Which PART OF THE PAINTING CALLED YOU the most? 
🎨 Which COLORS DID YOU LOVE - and which did you       dislike?
🤓 What INSIGHTS CAME THROUGH while/after watching?
This was a tough one.
I am still chewing on this one. 
And I feel, it isn't over.
So let me know in the comments your thoughts on this episode.
You might as well want to check out Episode 1 💪🏻🎨🤓 Working first through the material of Ep. 1 - but especially reading the Blog Post, where I am sharing valuable information about the Inner World and my recommendations on how to work with the Free Content I am offering here - might help you to go deeper with the topic of this new Episode.
And if you are new to this my work, then I a.b.s.o.l.u.t.e.l.y. recommend you to start with Episode 1. 
In the meantime, take care and stay healthy. 
Love & blessings ✨
Veronica
↓ GET THE FREE PRINTABLE WORKSHEET ↓
PLEASE COPY + PASTE «PDF EPISODE 2» INTO MESSAGE-BOX 👇🏻

WANT TO EXPLORE EVEN MORE?
↓ GET DIGITAL DOWNLOADS OF THE PAINTINGS* ↓