Well. That's an surprise. After the last episode I wasn't expecting that the next episode would emerge so soon. Well. Here she is. 
It was one of the most quickest birth - ever.
And the next surprise: The painting, its the colors and the music that wanted to be born as Episode 3.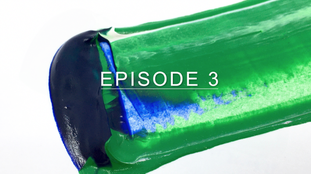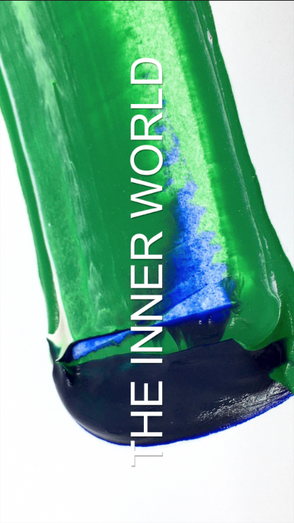 After that yak-topic which Episode 2 exposed, I wasn't expecting peacefulness in the next Episode. I actually was expecting MORE yak-topics in the following.
But Episode 3 sure had something different in mind - completely different. Peacefulness. Serenity. A moment of blissfulness.
If the painting with its colors surprised me, well imagine my surprise when I heard the music, that wanted to be chosen for Episode 3.
After the storm and the TON of work that Episode 2 invited us to do,  the pure blissfulness of Episode 3 felt for me like Heaven.
So, let's have a look at this new Episode ✨🙏🏻🔍
The Written Translation of the Video:
✨ «The call of the sirens.
The blessing of the sea.
The turmoil has been settled.
Breathe.
The vibration of sea.
The depth of the sea.
Depth your home it is.
Deep your being is.
Deep your soul is.
All within you it is.»✨
 Written by Veronica Trombini May 19, 2020.
Painting born April 26, 2019.
 QUESTIONS FOR YOU
 let me  know your thoughts in the comments 
🔥 Which PART OF THE PAINTING CALLED YOU the most? 
🎨 Which COLORS DID YOU LOVE - and which did you       dislike?
🤓 What INSIGHTS CAME THROUGH while/after watching?
Again: What a surprise. 
And I find, that especially with that music the full bouquet of Episode 3 was able to come through.
And what about you: How did you find it?
Is there any specific observations you made between Episode 2 and 3? Or something that really stand out for you in this new Episode?
I am really curious. Cause even though I am the one giving birth to the paintings, I am the one letting the colors come through me and nowadays I am also the one putting all the material together into a video WITH music, I am also the one, who gets to do work on the OTHER side. The side of what this work is about - to research, explore the Inner World.
So I am VERY curious, what YOU see, feel, experience with the work that comes through me and which I do post here. So let me know in the comments down below what you have found out.
Ah, and If you haven't checked out Episode 2 (or 1) you might want to first look at those other Episodes 🤓
And if you are brand new here:  Check out my Blog Post with Episode 1 of the «Exploring the Inner  World» series. I am sharing  there valuable information about the Inner World and my recommendations on how to work with the Free Content I am offering here. 
In the meantime, take care and stay healthy. 
Love & blessings ✨
Veronica
If you enjoyed this episode, thank you for subscribing ✍🏻to my Explorer Newsletter ❤️ - you'll get chunks of knowledge, colorful inspiration and artful wisdom and a Free Mini E-School Module. And because I reeeeeally veeeery much dislike getting tons and tons of emails, I send you my newsletter only once a month - plus, I'll send you a quick and short email, when I have posted a new blog post 🤗💪🏻✨