AAAAAARGH!!!!!!!
That's it.
That's all that I am able to articulate here.
Nope.
This ain't going to be a highly sophisticated and thought and felt through Blog Post.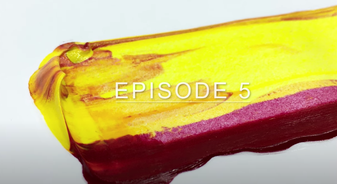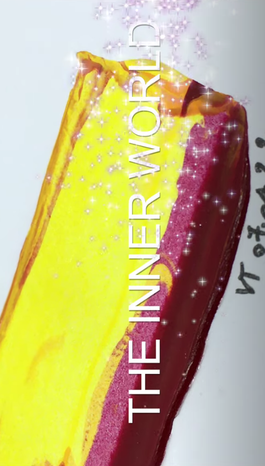 Cause heck, these are very tiring times. If it was already challenging to stay focused, to stay aligned and centered BEFORE everyone went bonkers, NOW it's almost i.m.p.o.s.s.i.b.l.e.
And it took me an entire week to create this entire Blog Post (with the free PDF, and the paintings in the shop, and the content for Instagram), where usually I am able to let the text through me within a couple of hours.
But NOT this time.
Madness got me this time. Since Saturday, namely every single day. 
But first, let's jump right away into this video - cause heck, THAT was (again) a surprisingly beautiful surprise ✨🙏🏻🔍
The Written Translation of the Painting
✨ «Dear.
Your heartbeat ist calling you.
Feel it.
Sense it.
Listen to it.
Deep it is.
Deep rooted in the depths of the Universe it is.
In the first waves of the Universe you were born.
Dear.
Your heartbeat is calling you.
Listen to it.
And surrender to it.»✨
Translation born June 24, 2020  |  Painting born April 7, 2020
Video born June 18, 2020
 QUESTIONS FOR YOU
 let me  know your thoughts in the comments 
🔥 Which PART OF THE PAINTING CALLED YOU the most? 
🎨 Which COLORS DID YOU LOVE - and which did you       dislike?
🤓 What INSIGHTS CAME THROUGH while/after watching?
✍🏻 Get your FREE PRINTABLE WORKSHEET ↓↓↓
Episode 5 - The Birth Process
«AAAAAARGH!!!!!!!» summons actually very accurate the birth process of this Episode.
It was pain. It was a struggle. It was soooo sticky. It was just awful.
And it took foreeeeeeeeever to be born.
And yet, everything about this Episode - the painting, the music that wanted to be chosen and the written translation - is absolutely unique.
And it was a surprise, because since last Saturday - that was June 20, 2020 - everyone went bonkers here in the neighbourhood. I had to call the Police twice - on Saturday night AND on Sunday night. And this ain't absolutely normal for Switzerland nor for this neighbourhood.
Then since Sunday June 21, 2020 Mr. Boyfriend and I are having almost every day hell storms together - and some very deep dark shit comes up here 😳
I thought I had seen quite a waste amount of shit, but nope, there is still some shit I hadn't any idea that I was able to tap into it - yak. Expansion happens also in the toxic energy department - and madness really has become a high developed, multilayered shit department 😳
And so now, my brain is all mushy from that daily toxic-madness-energy.
Cause all that disgusting energy just sucks the life out of my system.
And so, in order to think, to feel straight and clear A TON of discipline is needed.
And yet, this unique painting with its unique music and absolutely gorgeous translation was able to come through. Slow, but it came through.
So again, where shit is, definitely a new flower will be blooming soon.
And so: In the meantime, take very well care of you - this journey ain't over for quite a time.
Love & blessings ✨
Veronica 
Psst: How the heck shall I listen to my heart, feeling my heart, understand what it has to say, when everyone is going bonkers here? They are sooo loud and sooo compulsive - yak. Any ideas?
↓ GET THE FREE PRINTABLE WORKSHEET ↓
PLEASE COPY + PASTE «PDF EPISODE 5» INTO MESSAGE-BOX 👇🏻

WANT TO EXPLORE EVEN MORE?
↓ GET DIGITAL DOWNLOADS OF THE PAINTINGS* ↓