The entire world is freaking out - because of one tiny little microbe. Who seems to have the power to demolish all that we know as be to «normal life». Isn't that quite an intriguing, fascinating fact? All the laws, all the regulations, all the weapons, all the so called borders (between countries), all those do's and don'ts of a society, ALL that can't stop this mini life form we call have come to call COVID-19 to just to BE.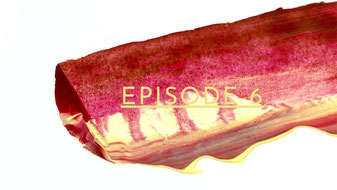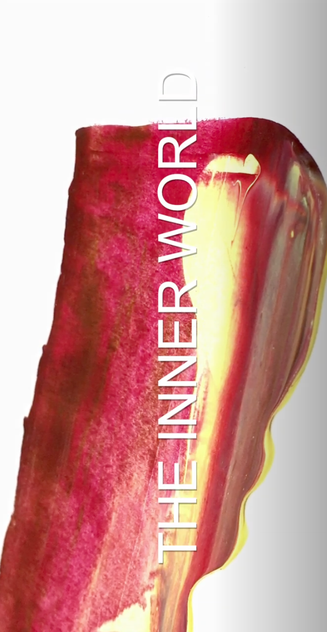 It doesn't care that someone has decided that work has to begin at 8.00 h and therefore public transportation and therefore sitting with other people is needed (very weird way of living this existence as a human being).
It doesn't care that someone has decided that "there" is the border between one country and another one (someone drew the line and we all are following like lemmings, crazy).
It doesn't care that someone has decided money is needed to pay the place where you sleep, eat and are (an essential part of just being a human being) and therefore we have to work (completely meschugge).
It absolutely doesn't care.
It just is.
And longs for more.
And therefore, it expands.
As all life longs for expansion.
And so this painting fits perfectly in what is going on "currently".
The Written Translation of the Painting
✨ «Sweeping storms will come.
Sweeping storms already here.
Cleansing the pus within.
Cleansing what no longer serves.
Cleansing what long has been pushed away.
Sweeping storms you will have.
Sweeping storms you will need.
Life demands to be.»✨
Translation born July 2, 2020  |  Painting born March 2016
Video born June 30, 2020
 QUESTIONS FOR YOU
 let me  know your thoughts in the comments 
🔥 Which PART OF THE PAINTING CALLED YOU the most? 
🎨 Which COLORS DID YOU LOVE - and which did you       dislike?
🤓 What INSIGHTS CAME THROUGH while/after watching?
✍🏻 Get your FREE PRINTABLE WORKSHEET ↓↓↓
Episode 6 - The Birth Process
This painting speaks of reaching the deepest structures of our system and cleansing the pipelines that have been cluttered with old, sick, life sucking material.
This painting speaks of allowing Inner Storms to do their job and reach the most smallest corner of our Inner World and swipe every single inch clean so that Life may finally pump through those lifeless pipelines of ours and fill our system and our human existence finally again with life.
This painting has a lot to say.
And so the last days A LOT OF STORMS happened almost on a daily base.
And so intense that it seemed that destruction was first their first intention.
And we all have an issue with "destruction". We all (or let's say: most of us) find it negative. But destruction is part of the life cycle.
It's only while writing this Blog Post I realize that those storms within ourselves AND with the Outer World were and are exactly that: The Life within us sweeping full force the pus OUT of our system, so that Life can flow finally again. Those storms are nothing else as a reaction from our «immune system» as the Life within us DEMANDS to be lived, to just BE.
Thank goodness, my immune system functions that well!
Love & blessings ✨
Veronica 
↓ GET THE FREE PRINTABLE WORKSHEET ↓
PLEASE COPY + PASTE «PDF EPISODE 6» INTO MESSAGE-BOX 👇🏻

WANT TO EXPLORE EVEN MORE?
↓ GET DIGITAL DOWNLOADS OF THE PAINTINGS* ↓