We all have been on a long, long, really looong journey. Some are aware of where they are, who they are, what they have come to be, to experience, to create. For the most though, the journey and its purpose has been forgotten along the way. And they lost contact with who they truly are - and came forth into this human existence.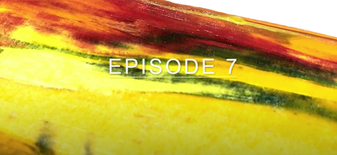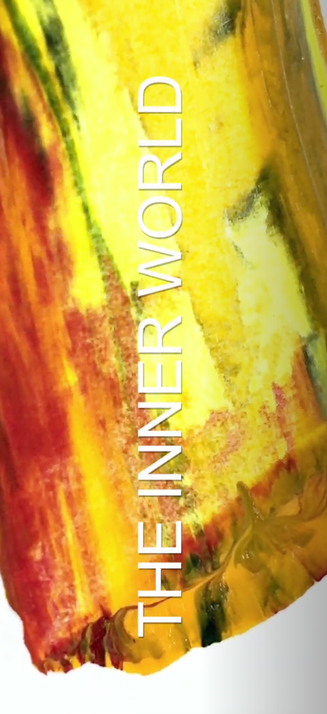 So for many, many, really many of us the pandemic is a very extreme invitation to wake up, to remember, to become aware of what this human experience is all about - and to redirect our existence towards the truth.
And eventhough we have been on this pandemic journey for now quite some challenging months, the message doesn't seem to be received by all humans. Yet.
But. Some got the message.
Or are on their way.
Some have started to listen.
Some have started to really look.
Some have started to feel (something).
And some just needed a gentle, and yet unavoidable nudge.
This painting speaks to those who dared to notice the nudge.
This painting speaks to those who's journey was so intense, so lonely that they needed a gentle, kind, warm and tender caress from the Universe - as a warm reminder that the within always within is.
The Written Translation of the Painting
✨ «Far away you had to travel.
Far away you have been.
Long the distances were.
Long the distances you traveled.
And yet, back you are now.
And yet, the Oasis within you never left.
Rejoice Child.
The Oasis within you never left.
The Oasis within always will be.
The Oasis within always is.»✨
Translation born July 9, 2020  |  Painting born May 2016
Video born July 7, 2020
 QUESTIONS FOR YOU
 let me  know your thoughts in the comments 
🔥 Which PART OF THE PAINTING CALLED YOU the most? 
🎨 Which COLORS DID YOU LOVE - and which did you       dislike?
🤓 What INSIGHTS CAME THROUGH while/after watching?
✍🏻 Get your FREE PRINTABLE WORKSHEET ↓↓↓
Episode 7 - The Birth Process
Every time I sit down to choose the music for the painting that is featured in the next episode I think "Wow, this is my favorite!". And I am always amazed about the uniqueness of the music piece that wants to come to join the painting in the video. Always.
And after the past six episodes where the music was quite intense, had quite a deep beat, I was very surprised and very pleased about the magic that this piece of music has - what magical, wonderful, enchanting pictures come up when listening to this song. Wow.
And so was the creation and birth process of this episode - wow. After the intensity that was part of bringing forth Episode 5 and Episode 6, this one just came smoothly as breathing. Within a few hours everything was out into this World.
Something made "plop" after Episode 6 which is called «The Cleanse» and I felt it very clearly this past weekend, when lying on the floor, all the windows on one side of hour home open, the gentle summer breeze in the air, the birds singing their song, and something made "plop" there and I heard, felt very cleary: «I did it. I finally did it.» Something HUGE has finally come to its end. And my system is somehow very pleased with - I rarely feel that sense of satisfaction, that high level of accomplishment.
So heck, life seems to be back in the system - let's rejoice and have a ton and more of fun!
Love & blessings ✨
Veronica 
↓ GET THE FREE PRINTABLE WORKSHEET ↓
PLEASE COPY + PASTE «PDF EPISODE 7» INTO MESSAGE-BOX 👇🏻

WANT TO EXPLORE EVEN MORE?
↓ GET DIGITAL DOWNLOADS OF THE PAINTINGS* ↓