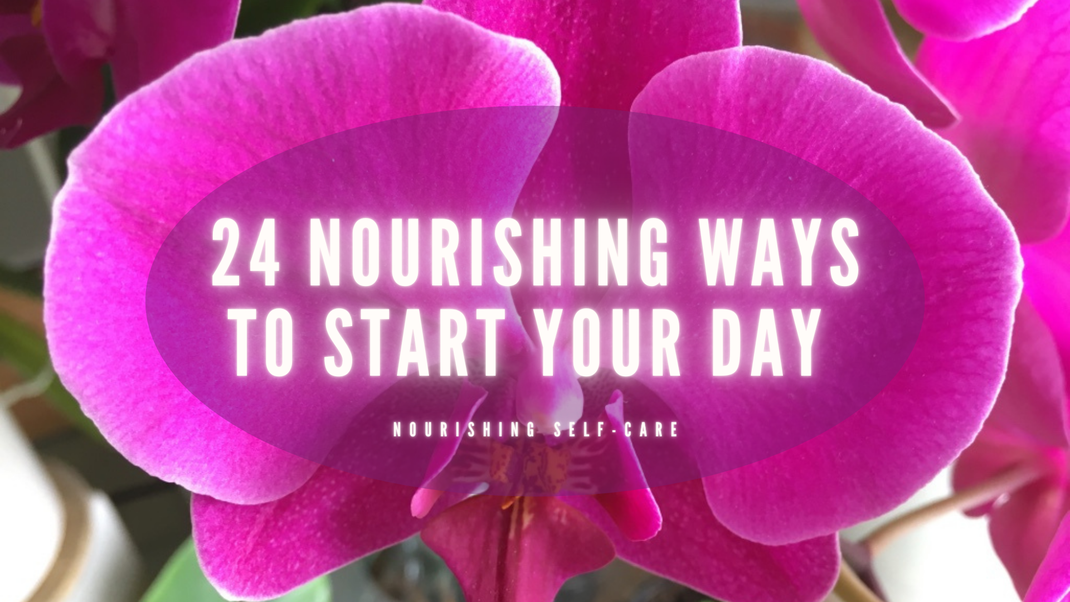 Hi
I'm Veronica 🙋🏻
 A vivid Human Being.
Devoted Inner Explorer & Artist.
And Founder of the online self-development school
E-SCHOOL - The Journey to your Inner Self.
Traveling, researching and chartering the Inner World is what I do -
while living a full fledged human experience.
I've come to be me -
and to learn and to expand.
And, if you're ready and willing,
I accompany you on your own journey
to be you,
to find you,
to explore you,
to transform you.
Now, eventhough I'm ALL about Inner Exploration, we definitely-definitely
can't be constantly be traveling and digging in the Inner World.
We are human beings and therefore we also have to respond to the Outer World -
meaning, we also have to respond to the human part of this whole
"yeah let's dive into this physical realm and change the world"-experience.
You and I have also to respond to the human part of our being.
Eating. Drinking. Sleeping. Breathing.
Hygiene. Our home. Our body. Our energies.
And then what most people call
"having to work aka making a living"
but what I name"having a calling aka living".
So.
In today's Blog Post I'll look into those first moments, minutes, hours of our day
where usually the human part begins. The morning. The start of our day.
As you might have already figured out by now,
depending on how you start your day,
you'll have a better or not a so good day.
Morning routine is the magic word!
M o r n i n g  R o u t i n e 
Having a morning routine definitely-definitely is THE way to actually start taking charge of your Life.
Having a morning routine allows you in an easy, yet beautiful and self-determining way to shape your Life.
Having a morning routine is an easy, yet powerful way to empower yourself - every single day of your Life.
So in today's Blog Post I'll share with you a couple of nourishing and partly also very easy ways
to start your day, which will help you build that foundation within yourself but also within your everyday Life in order to have a more stable, more sustainable, more joyful day - and also Life.
Ah, and by the way:
I am only sharing tools I myself have tried out and implemented into my Life.
So no bla-bla-shit sharing here. You're getting only the real stuff.
Voilà.
So let's get started now 💪🏻
---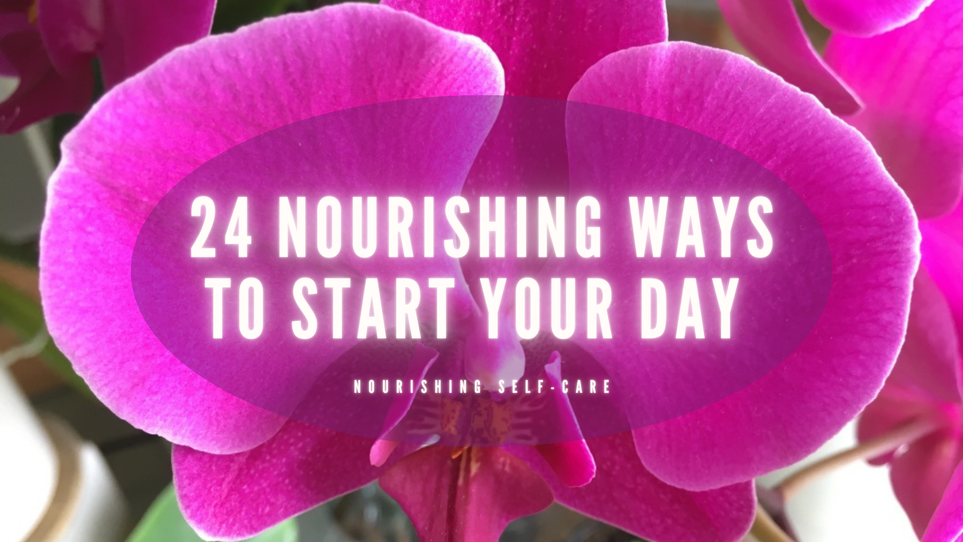 Wake up with a pleasant alarm clock


Get up consciously and with a smile


Open the windows and let fresh air into your room and home


Hang up your bedclothes for airing (for example over your bedroom door)


Write morning pages or


Do some journaling


Set an intention for your day


Get out of your pyjamas


Take a shower


Pamper your face and body with gentle, nurturing lotions


Give your face some gentleness with some make-up


Make your bed


Choose consciously your clothing for the day (can also be done the evening before)


Get dressed with a smile and/or some beautiful music


Make yourself a fine cup of tea or coffee


Make yourself a smoothie


Enjoy your cup of tea or coffee and/or smoothie in stillness and gratitude


End your morning routine with a prayer and in gratitude


Take a deep breath and welcome the beginning of the active-outer-world-day consciously


---
REMEMBER
Every day is a new day.
Every day we get the chance to start over.
Implementing a morning routine that works for YOU,
is the first step to actually start shaping your Life into a more sustainable, more joyful, more blissful Life.
I say it over and over again:
It's up to us humans what we do what the Heavens have given us.
Eventhough the entire world is/goes bonkers, that doesn't mean you also have to be on that (shitty) wave. Take care of yourself. Become the captain of your Life and for God's sake, live your Life the way is truthful to you!
Yes, this world is a challenging place.
Yet, we chose to come.
Yes, this world is (currently?) going bonkers.
Yet, we chose to come.
Yet, the essence of Heaven is still in the field.
This realm can still be(come) Heaven on Earth.
If I can feel it, you can feel it.
That's why I do the work I am doing here.
THAT feeling is what I want to have more in my Life.
And if you're reading this, then I believe that you're also having the same longing.
If you're also seeking to learn, to grow and to remember who you truly are,
you might want to look into
E-School - The Journey to Your Inner Self
my online school for self-development.
I offer three study programs - created to give you the outmost best support
on your unique Inner Journey.
The school is here.
I am here.
It's up to you,
if you're also here.
In the meantime,
with love,
Veronica
💖
This Blog Post was last updated on Sunday, 20.08.2023.
---
🌕  sign up  🌕
for my explorer letter
and be seen and supported on your unique Journey to your Self
💖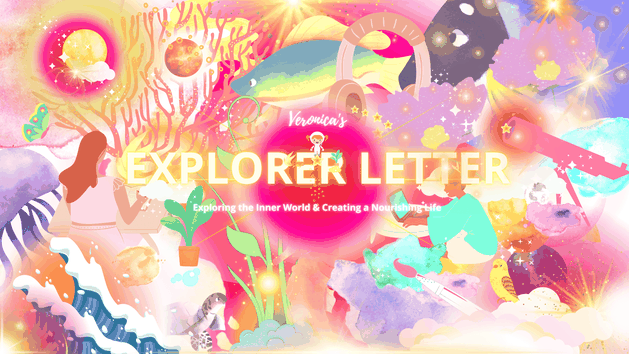 ---