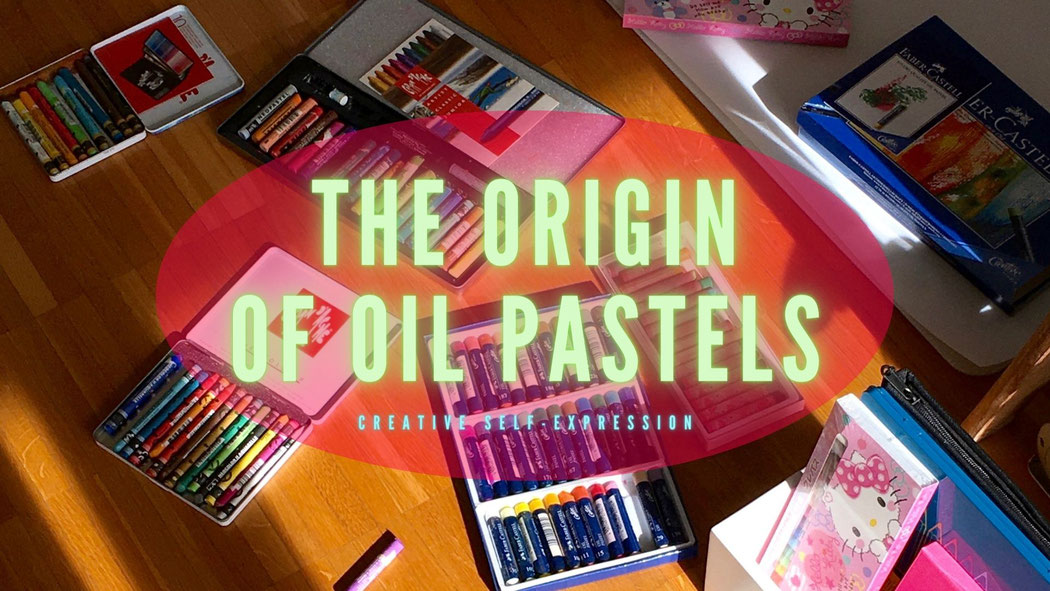 Did you know...
... that the first-ever invented oil pastel that combined oil and pigment happened back in 1924 and namely in Japan by the company called then called Sakura Cray-Pas (today Sakura Color Products Corporation) Yep. In Japan!
The invention of this at that time new kind of crayon was induced by the Japanese artist Kanae Yamamoto who at the end of World War I proposed a change of the Japanese education system: A less restraining system he wanted. And as an artist he was all about "learning without a teacher".
And as you know, I am ALL about learning without a teacher! My entire work is ALL about learning without a teacher. ALL is within us. We just need to learn to access that immense fountain of wisdom! Ha!
I would have loved to meet that guy! 
😍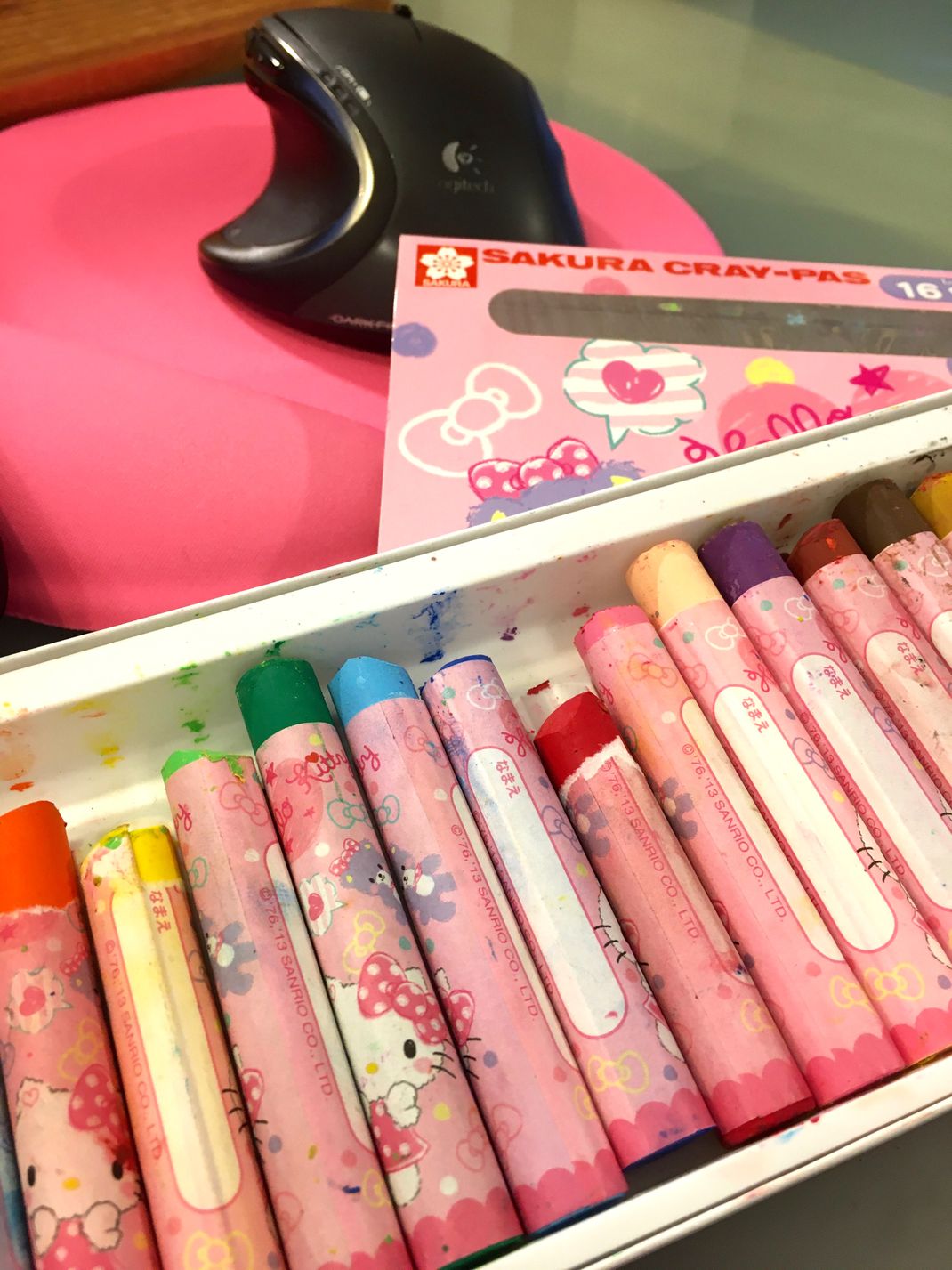 Yamamoto's thoughts and ideas were embraced PASSIONATELY by two teachers in Japan who working IN the Japanese education, living and breathing that educational system EMBRACED Yamamoto's approach!
They asked: Why have Japanese children to spend many hours drawing ideograms with black ink instead of having free drawing hours filled with as much color as possible? THAT idea sparked these two teachers SO much, that they founded in 1921 the Sakura Cray-Pas Company and began the production of a new product: the oil pastel. A mix of mashed paraffin wax, stearic acid and coconut oil (That oil is reeeally everywhere. Hmpf. And eventhough every one is fond of it, my skin and hair do NOT like it. Hmpf 😤). They then patented this new product globally as the "Cray-Pas" trademark, which is STILL around today (and oh my, it's such a joy to use!)👇🏻
Now if you wondered WHAT ideograms are - I didn't know that either first! - an ideogram is basically a graphical symbol that represents an idea or concept. Like language in pictures - and frozen in ONE symbol 😁  The red circle meaning "not allowed" is a very good example of an ideogram.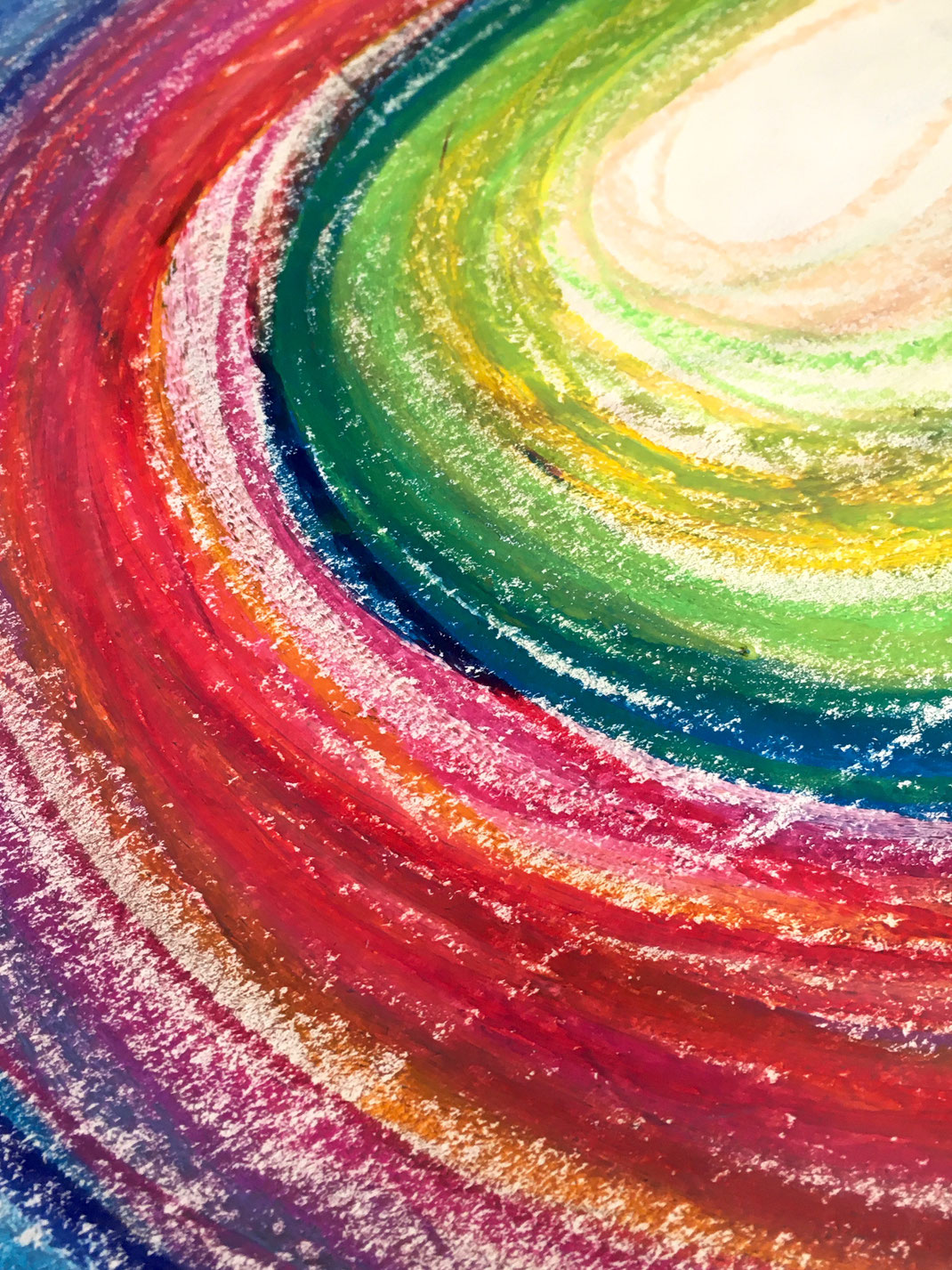 Did you know ...
... that Sennelier, THE French manufacturing company of art materials, mostly famous for its hand selected pigments produced 1949 the first oil pastels for professionals and experienced artists. These artist oil pastels were (and still are!) superior in wax viscosity, texture and pigment quality and capable of producing more consistent and attractive work.
So what started as an criticism by an Japanese artist back at in the early years of 1900 to change the educational system in Japan and followed by the idea of bringing more joy and color into the educational system of Japan which then was continued by two teachers founding the Sakura Cray-Pas company and the inventing the worldwide first oil pastels - was THEN continued by the Frenchs ca. 40 years later with a product for professionals and experienced artists.
Wow 😳
Ah, and THEN in the mid 1980 the Japanese Holbein brand appeared with oil pastels for BOTH - student AND professional grades! For the professional artists they even created a range of 225 colors 😵💪🏻🎨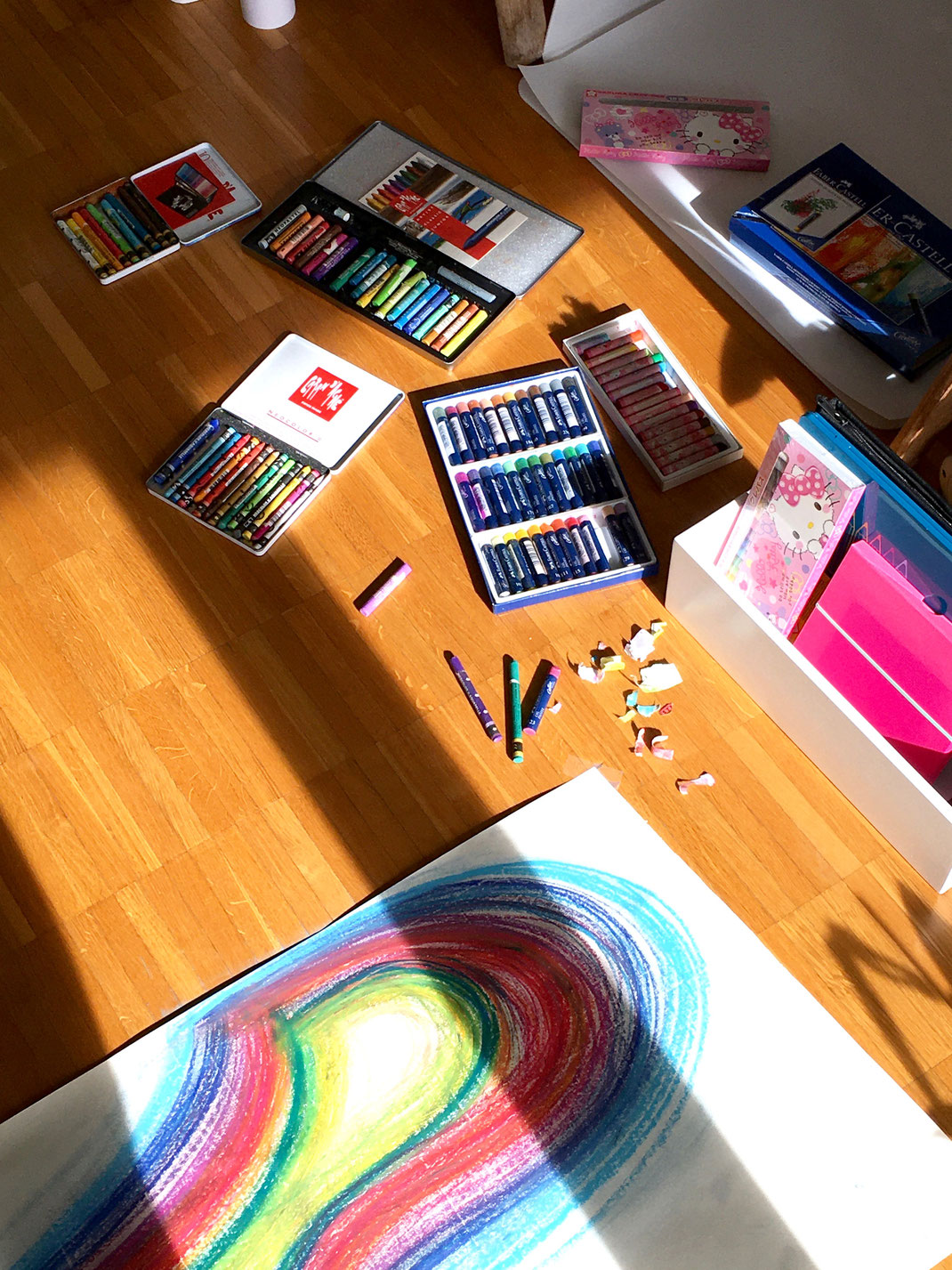 Did you know ...
... that Gustave Sennelier opened his art supply store waaaaaay back in 1887 in Paris? Gustave Sennelier became popular because he would not stock the colors, but create it for his painters. Now this is what I call  being an intelligent artist AND an intelligent business man! He KNEW how to tickle those unique artists around that time and to give them EXACTLY what they wanted: UNIQUENESS.
Wow. I like 💪🏻
And did you know that in 1949, Gustave's son the created the first professional-quality oil pastel for Pablo Picasso. And that Cézanne, Gauguin, Vincent van Gogh and many others are also know to have used Sennelier's oil paint.
72 years have passed since then ☝🏻😳👇🏻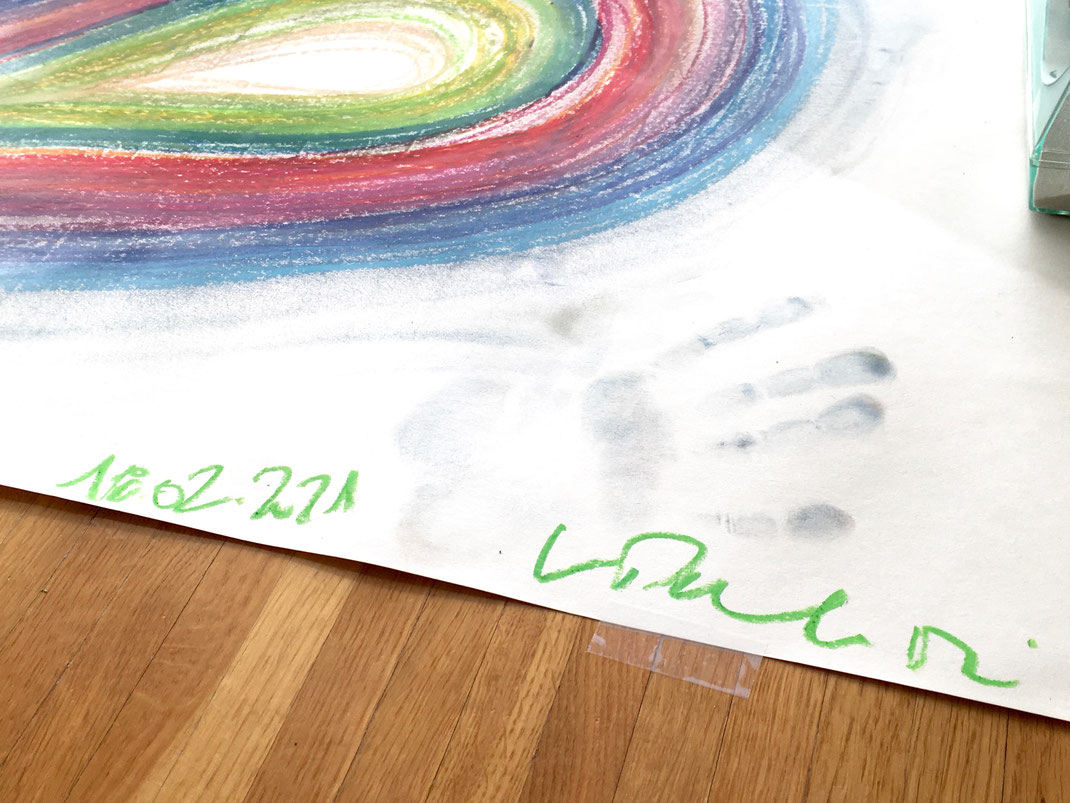 Did you know ...
... that all THREE companies which were involved in the invention of the first oil pastels ever are still around today?
Sakura Cray-Pas (today Sakura Color Products Corporation) continued its innovative spirit and are till this day continuing to launching inventions the world hasn't seen yet - like e.g. gel-based ink which is used now for ballpoint pens lines). They definitely are dedicated to art resp. to creative self-expression.

I like!

🙋🏻💪🏻🙋🏻





Sennelier still produces a wide range paint products - from acrylic, oil, watercolor, gouache, oil and soft pastel, ink, tempera and other media. And similar to Sakura Cray-Pas they also continue their unique spirit and till this day they are one of just a few companies that still provide dry pigments for sale. 

And oh boy, are they expensive! ALL Sennelier products are soo 

🎨😍  + 💰😵

 
Beautiful as fuck, but oh my, those prices

😵



Therefore if you want to start using oil pastels, I recommend to first try the Sakura Cray-Pas (or the Faber Castell ☝🏻 which I've listed in my oil pastels shopping list. The are SOOO pigmented AND SOOO smooth, that your joyful Inner Child will jubilate - PLUS they are absolutely in a payable range. What makes it for me, WAY MORE sexy than having fantastic colors, great smoothness BUT a price that hurts my pocket

AND

the moon knot Virgo in my astrology card! Ha! 

😁





But don't you worry: In my oil pastels shopping list I've listed a good selection of oil pastels for ALL price ranges 💪🏻 You'll be able to make a good choice 😘 


The company

Holbein

 is also still around. I wasn't able to find much about it though. BUT they seem to still be an Japanese company dedicated to art which now has also a subsidiary company in the USA. And yes, art and artistic materials are definitely still their focus.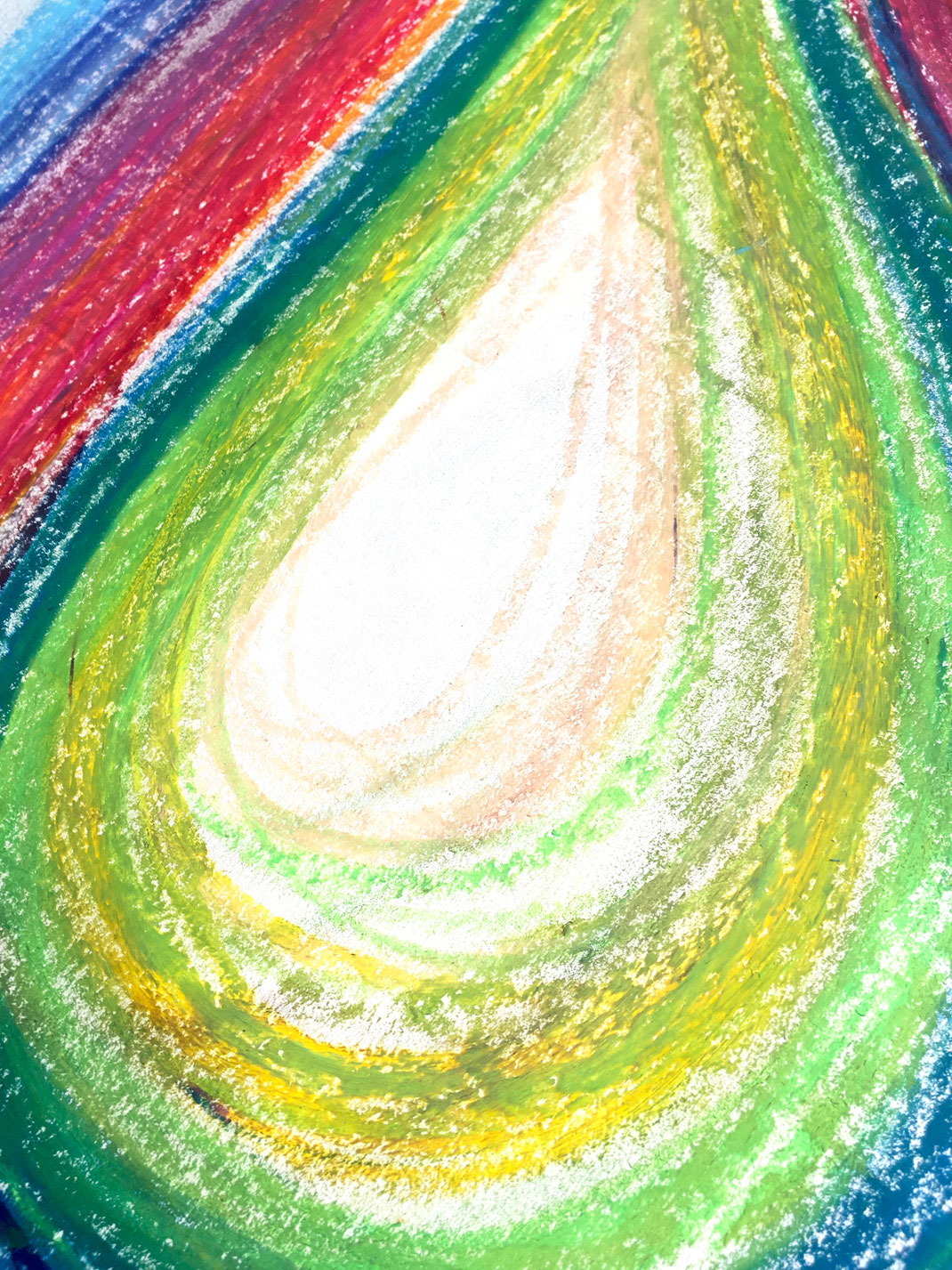 Voilà.
So much for how oil pastel came into being and into our world 🙋🏻🤗🎉🎨💪🏻
If what you have read till here, has pleased you and you feel now inspired to start (or continue) your creative self-expression with oil pastels here ↓ 
1.  an overview of what you need plus
2. an colorful shopping list I've created for you in case you feel inspired to shop oil pastels 😘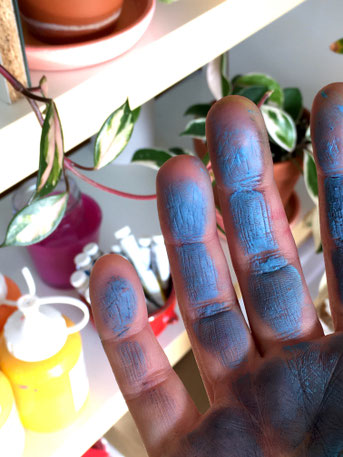 ---

THE SHORT
"WHAT-YOU-NEED LIST"
FOR A CREATIVE SELF-EXPRESSION


↓

 WITH PAPER & OIL PASTELS 

↓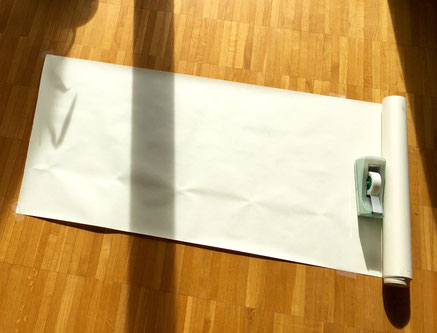 1. BIG SHEET OF PAPER(S)




AT LEAST A3 PAPER 
🗒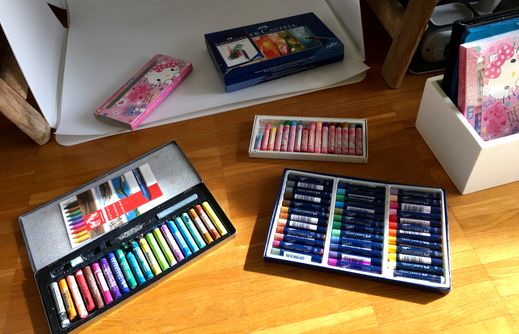 2. OIL PASTELS


START WITH SAKURA CRAY-PAS 

😍🎨🖍🎉
---
THE SHOPPING LIST
FOR A CREATIVE SELF-EXPRESSION


↓

 WITH PAPER & OIL PASTELS 

↓
In this → Blog Post I present you my recommended shopping list for oil pastels. I've put together a selected list of oil pastels so that you - depending on what you want and need, depending on your budget, depending on soo many things I have no idea you have to consider for your own life - can make a good decision and start (or continue) your creative self-expression journey 🤗👛🎨😍
---
Let's rate

 

🙋🏻


↓

 this creative medium 

↓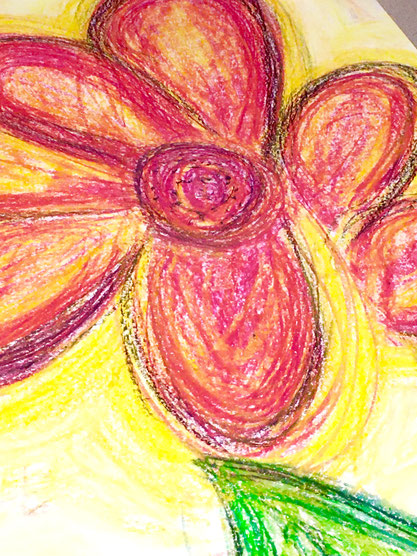 | | |
| --- | --- |
| Fun | 🎉🎉🎉🎉🎉 |
| Costs | 💰 -💰💰💰 |
| Adventure | 🚀🚀🚀🚀 |
|   |   |
| Level of Difficulty | ⚡️ |
| Level of Possible Creative Self-Expression | 💃🏻💃🏻💃🏻💃🏻💃🏻 |
|   |   |
| Courage Required | 💪🏻  - 💪🏻💪🏻 |
| Time Required | 🕖 - 🕖🕖 |
| Organization Required | 📝  |
---
✨ Is this all old cheese for you?
Or did you learn something new here? What was it?
Tell me! 👇🏻
✨ Have you actually tried once oil pastels?
How was it? What did you like?
Did you dislike anything?
Write it down ✍🏻

✨ Or do you already use oil pastels?
If so, how? In what way?
And which ones do you use?
Ah, tell me, tell me, I want to know! 🤗
↓

 

LET ME KNOW IN THE COMMENTS 

↓

Thanks,




Veronica

 
🙋🏻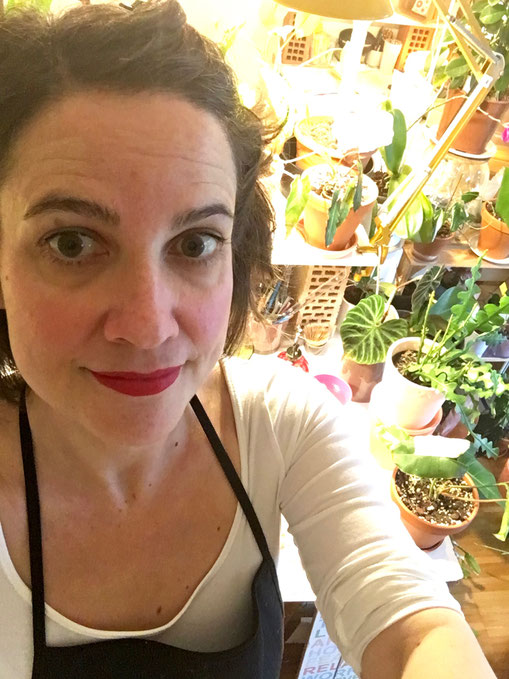 ---
after reading this blog post: feeling that itchy longing for more? for 

More life? for more fun?



IF SO, JOIN MY

FREE

-SCHOOL FOR INNER EXPLORATIOn
and START EXPLORING your Inner landscapes 

NOW

 
→
---