I am a bursting with Life Human Being
and a devoted Inner Explorer & Artist.

 
I am here to change our relationship with Life -
and to help remember who we really are.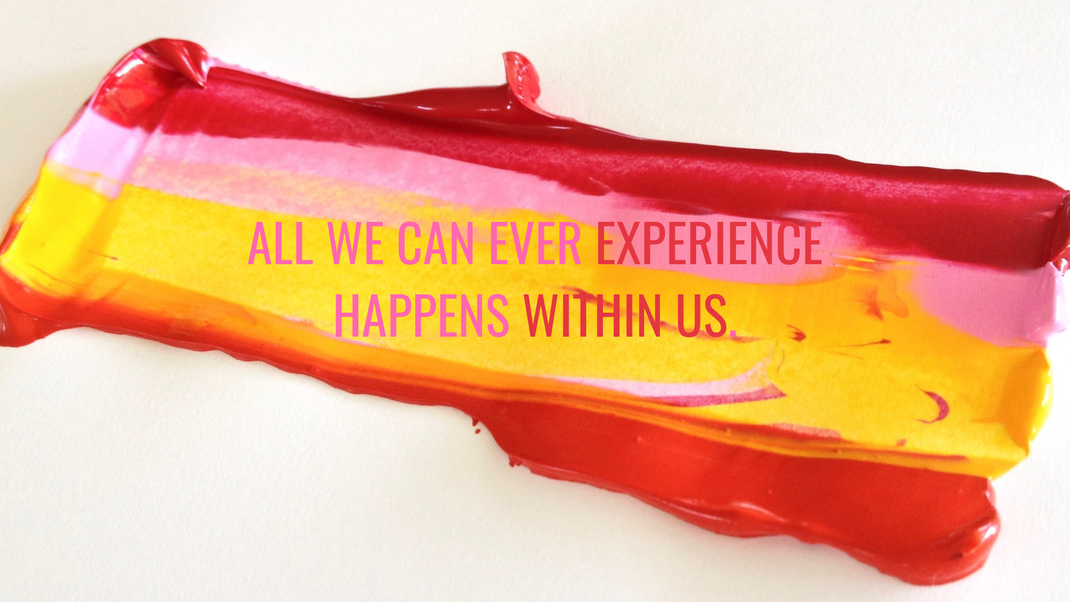 The Inner World is your Inner Landscape.
 Your Inner Landscape is the Vibrational Reality of you.
Your Vibrational Reality contains everything that you
ever have seen, felt, experienced, etc.
Everything that you have ever experienced
is mapped out as your Inner Landscape.
Emotions are the Vibrational Language of your Inner World. 
Your Inner World communicates with you by showing up as an emotion.
Your emotions are your Guiding System.
Within your Inner World resides a Spark of Life -
YOU, a unique expression of Source Energy.
Are you aligned with the Spark of Life within you,
you experience pleasant emotions and feel happy.

Aren't you aligned with the Spark of Life within you,
you experience unpleasant emotions and feel unhappy. 
Exploring your emotions
is exploring your Inner World.

By exploring your Inner World
you become clear.
By becoming clear the quality
of your life increases and you expand.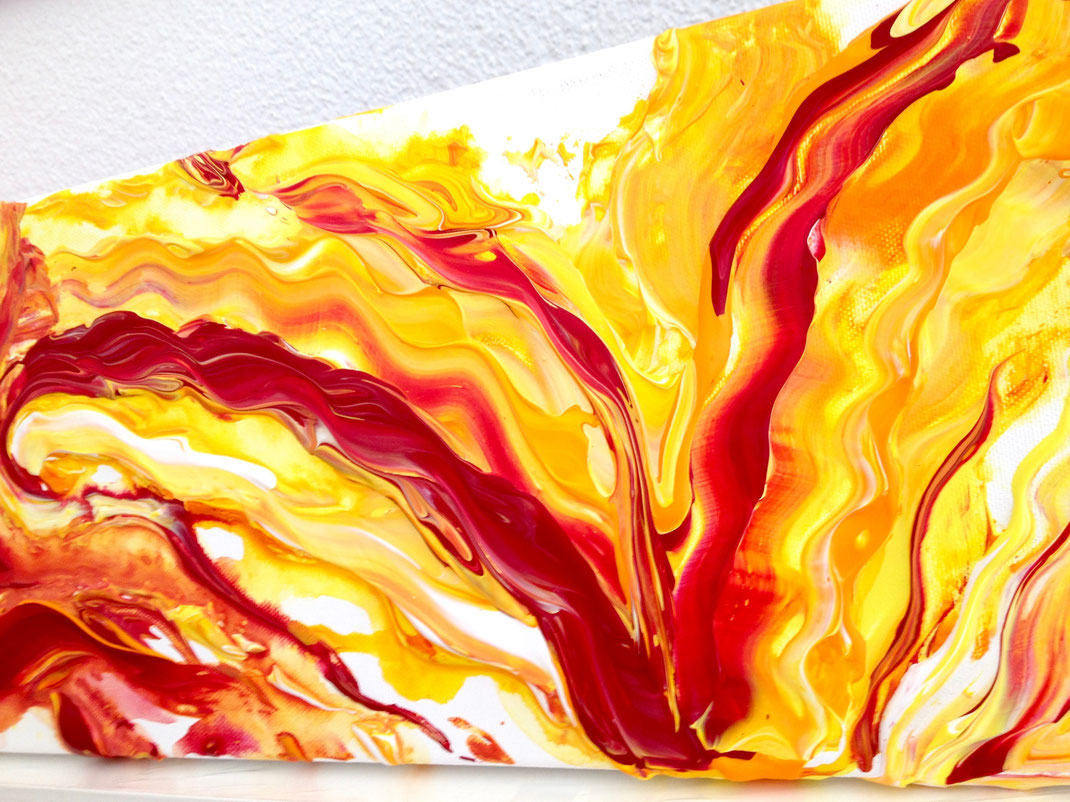 I have been exploring and researching the Inner World for ages.
The etheric is my home.
In the past years I have created and developed a worldwide unique and beautiful way to go within and to connect with higher levels of consciousness -
by using art.

Today I paint and translate the vibrations of the Inner World.

Colors, paint, canvas and words are my tools ♥

I am also the founder of FREE-SCHOOL, my free online school
for Inner Exploration & Creative Self-Expression
as well as the founder of E-School, my paid online school for
Inner Exploration & Creative Self-Expression. 
Both online schools are beautiful places full of gorgeous artwork,
vibrant colors and heart & soul touching poems and readings -
both with easy to follow creative self-expression guides.
 Sometimes, no amount of words can explain what wants to be explained.
So let me share here some extracts of some of the editions I have painted and translated,  as I have come to experience, that these paintings and their written translations have their own way to speak to the viewer.

«You burn. You WANT to live your life NOW. Whatever holds you back, will be burnt in the sacred flames of transformation. Speak the words. Clean the house. Get rid of old stuff. Rearrange. Reorganize. Restructure. Make space! Space for YOU. For the awakened part of you that finally has been set free. It's your time now. LIVE. NOW.»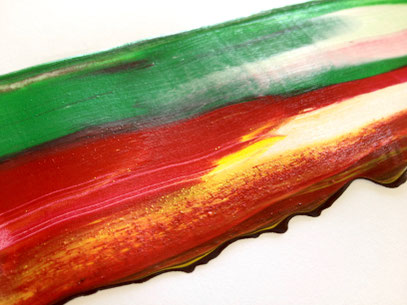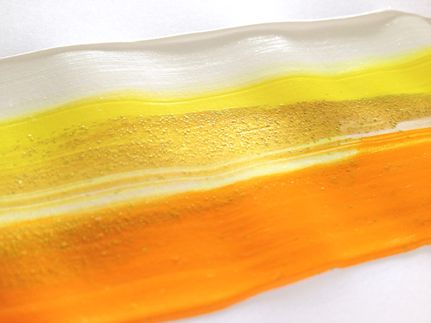 «Freshness is in the air. Take a deep breath. And enjoy the freshness that comes after having released, cleared and set you free. Isn't it just wonderful that feeling of clarity within you? Now go out and live your new self.»
«A jewel of your soul. Born from deep, deep within you. Traveled all the way through darkness. The longing of your soul. Now demands to be born. Breathe. And let it come.»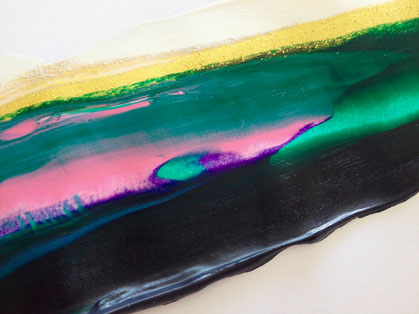 «I loooove your energy paintings. The messages are so clear and powerful.»
Lindsay Thacker Maxfield | USA
«Wow. This is extraordinary beautiful. I've already read your message twice and goosebumps and tears came immediately with a sense of opening up in my chest.
The painting feels passionate and raw. I love this so much.»
Devandy Walbridge | USA
«Your paintings are so beautiful. I absolutely adore them.
So much healing and spiritual depth I see.»
Noémie Lee Johnson | Canada
«All of the words really resonated with me. I love the fiery intense colors,
mixed with a bit of earthiness and grounding.»
Brianna Marie | USA
«Wow. I am still impressed by this painting and these words.
Thank you so much for putting so much energy and time into this gift.»
Vera Teutemacher | Germany
«OMG!!! THIS IS MY SOUL. I CAN HEAR IT IN YOUR WORDS.
This is amazing!!! Thank you such much.»
Annette Caumont Perso | France
«Aw, what a beautiful message and gorgeous painting.
I feel very blessed to have heard and seen this. Thank you.»
Alycia Moreno | USA
«I love your work and paintings. How stunningly sweet.»
Katie Koslowski | USA
«The message is clear. I was astonished by how the painting shows my mood.»
Susannah Lorenzo | Argentina
«You are fantastic! I absolutely love your work!
This is so beautiful and meaningful! You're the best!»
Lori Saunders-Rodgers | USA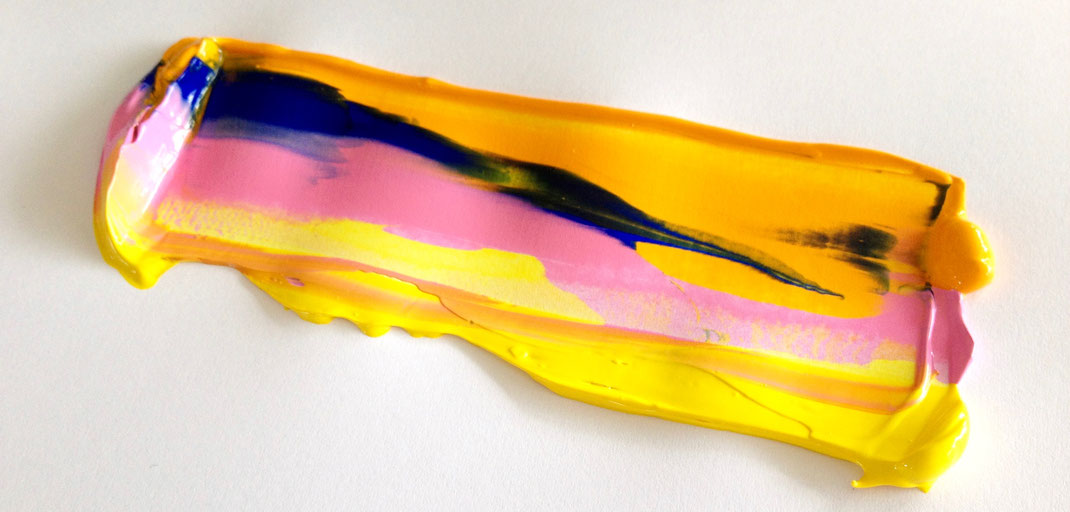 The igniter to this work was the expulsion from my long-standing job as an Executive Assistant. In 2014 I had reported two bosses because of sexual harrasment and bullying.
The company didn't like it.
A couple months later they throw me out.
It was a forever goodbye -
the world of employment and I haven't seen each other since then.
Instead I said f*** you all and became an entrepreneur -
and this crazy adventure started.
And here I am today.
Evolved.
 And still evolving.
And this is where the magic happens today.
Where I make the invisible visible.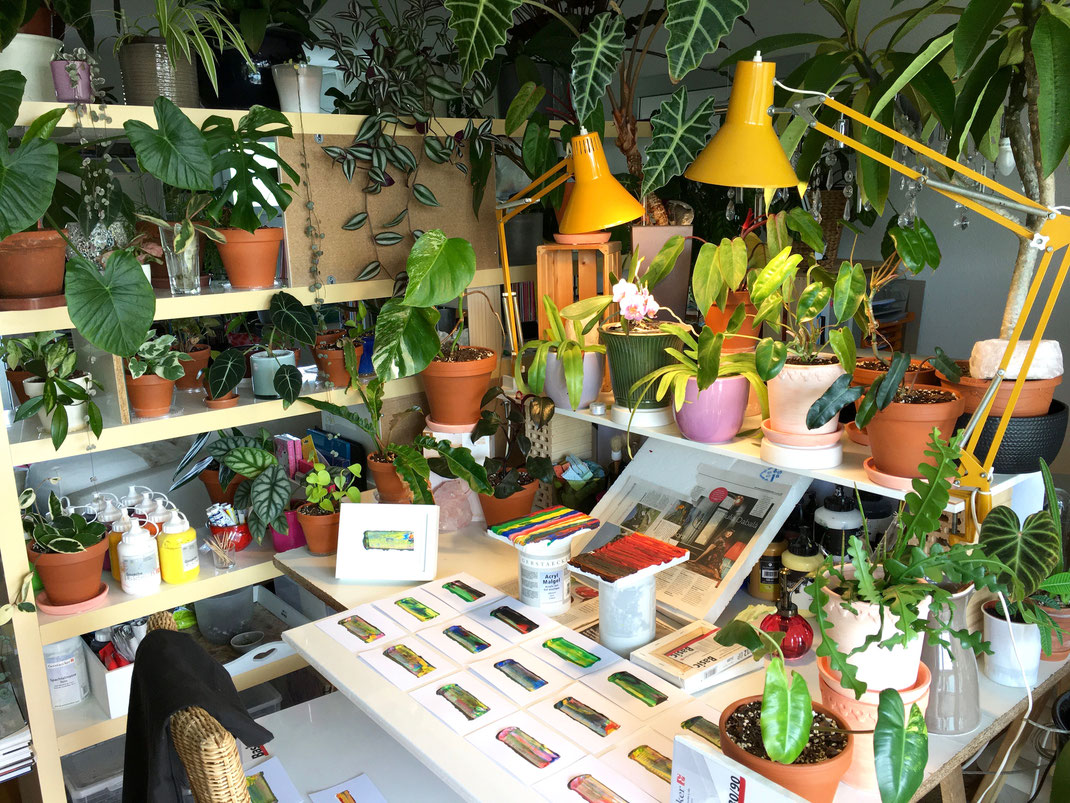 If you have reached the point, where you WANT to go within and
explore your Inner World and its emotions, where you WANT to shape your life,
where you WANT to become the conscious creator of your life, then
created and developed
to help you to explore and train
your emotions and your Inner World 
is for you.
Cause if